Okay, so it's not a 360 mod but it did use 360 parts, so that can still technically be in this forum right?!?!
lol oh well, boot it if it don't belong
Anywho, I had some extra 360 fans around and my ol' lappy gets mighty toasty so I figured I'd bust a move with some plexi, fans, and LEDs.
Here's what happened.
Schematic first off. Gotta have a road map
Gotta start somewhere, got me 6 holes
Some pics of fans, LED's, and wires in place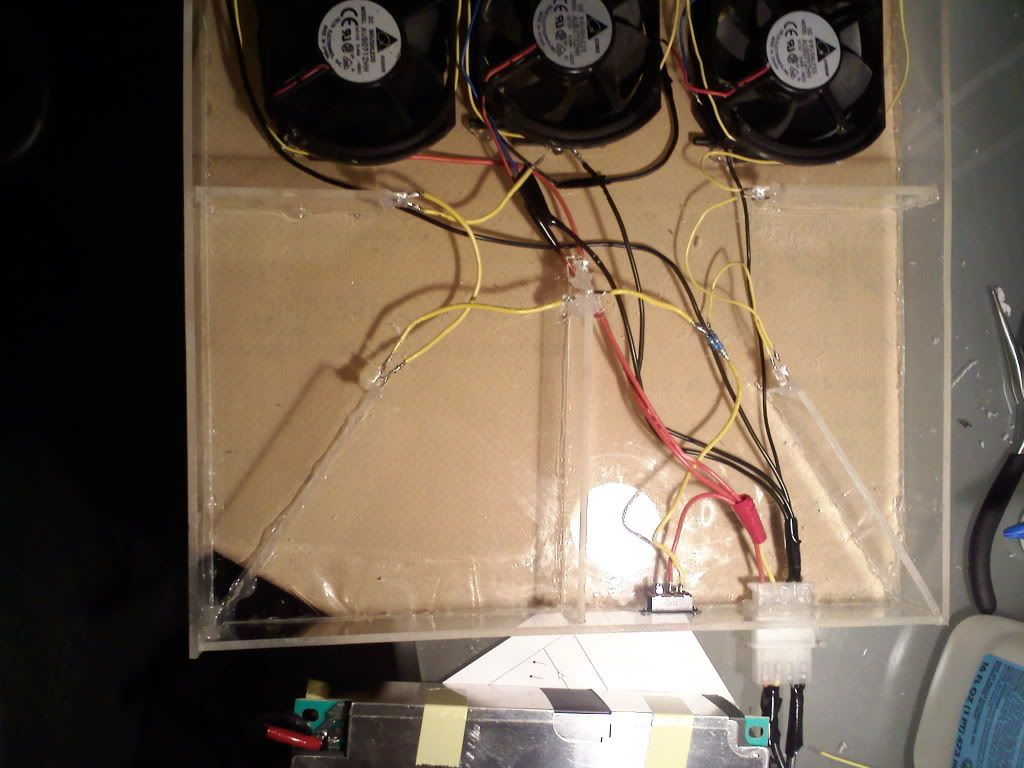 Gotta put more on next post
Snagged my power off the bottom of the PSU plug, just like 360 pics lol, thanks RDC
This is a pic of the bottom that I made for my laptop out a plexi a while ago.....go ahead....call me a plexi-whore
And some pics of the final product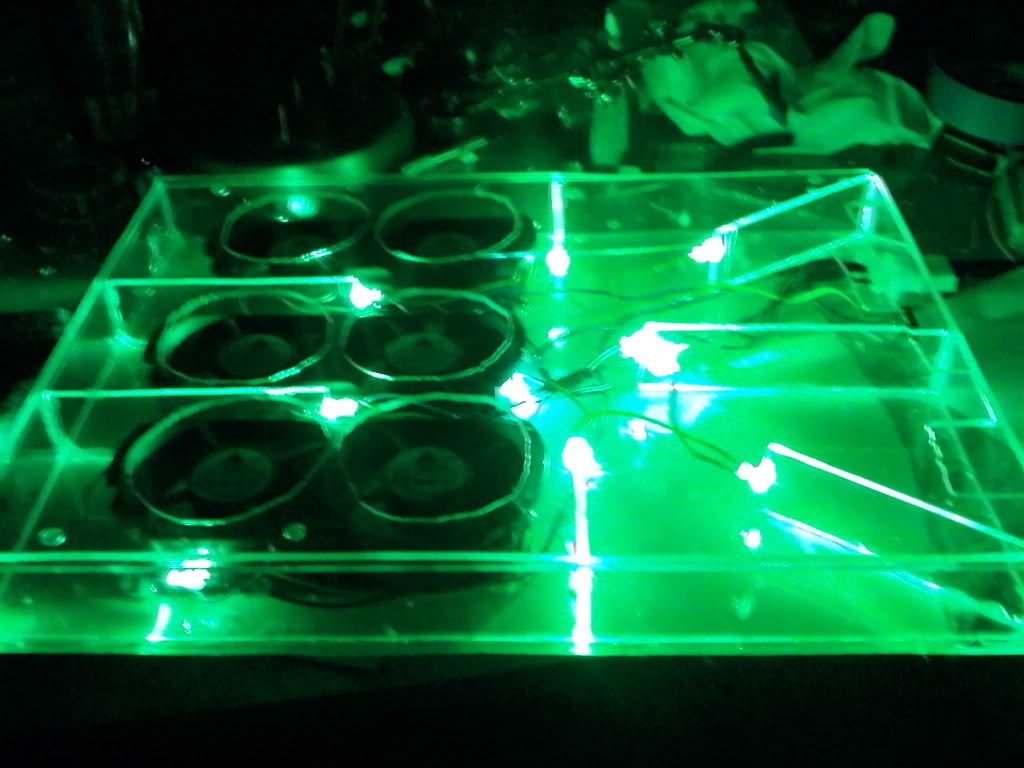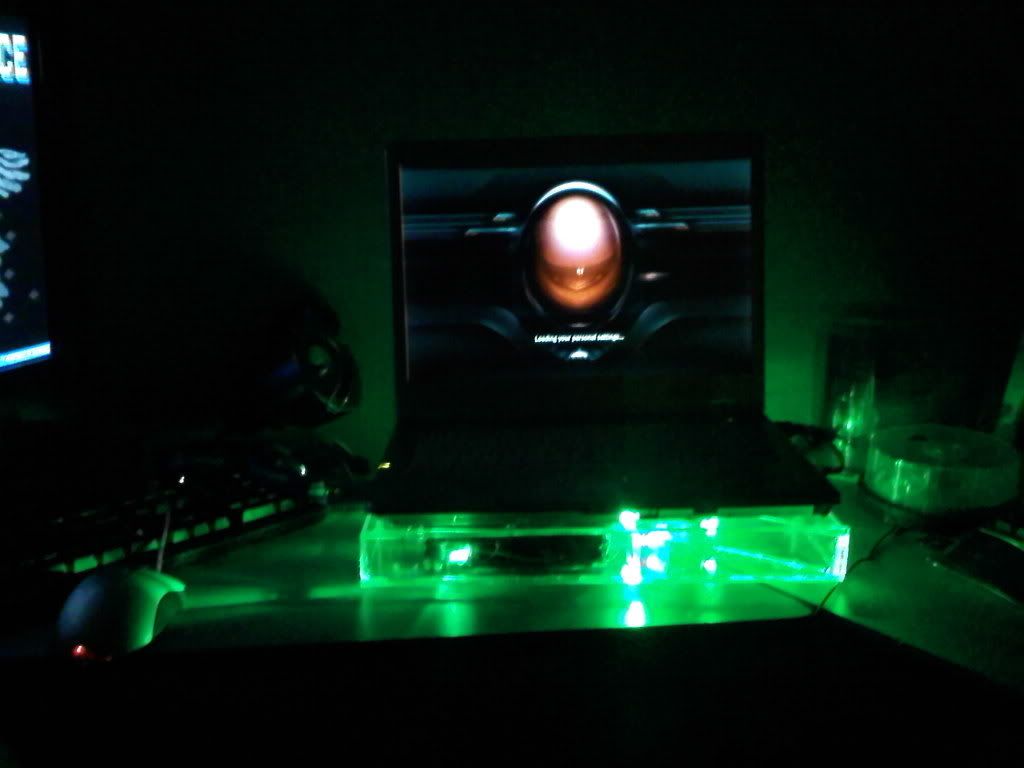 And when I'm not in my cutting/experimenting/modding area.....this is where I normally sit.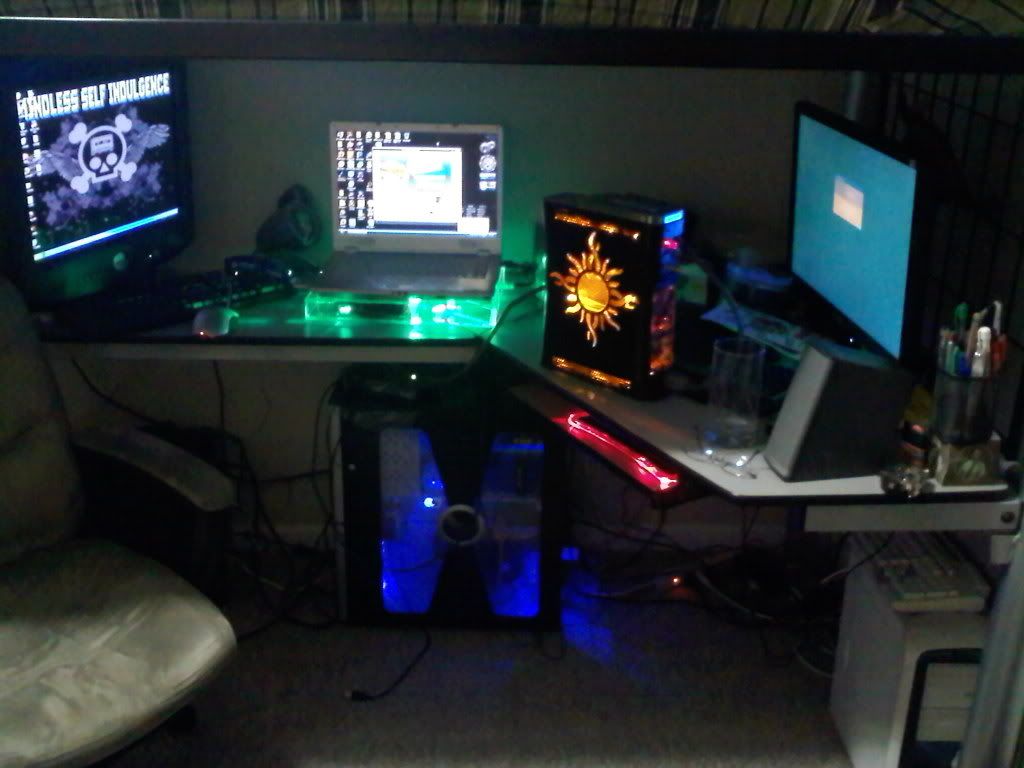 Yeah, I put the xbox up front for the photo op.
Sorry it's not an xbox but it is a mod, and it did use xbox parts. and mostly everything I did I've learned from this place