Hi gang! I'm pleased to announce the beta release of the skin I've been working on, Serenity.
Serenity offers a lot of new features, including customizeable plugins on the homescreen, specific features for emulators, a fanart-only view, custom fadetimes for fanart, and a whole mess of interchangeable options that make this skin quite different from others like it.
Serenity also supports skin-specific media flagging, meaning that if you update your library with Media Info Plus, you can display video resolution (HD/SD, 1080/720/576/480), and audio channels (mono, stereo, 5.1, 7.1, dts/aac/etc) for both TV shows and Movies. Also, similar support exists for TV shows to allow for viewing of MPAA ratings and Networks...a feature previously unavailable in XBMC.
There's also the ghost playlist, which lets you view and select songs on the playlist from virtually anywhere in the skin.
IDK...I've gotten nothing but positive feedback on this project, so I thought I'd share it with you.
Official site:
http://www.iamkizer....nity/index.html
XBMC section:
http://xbmc.org/foru...splay.php?f=104
Pictures: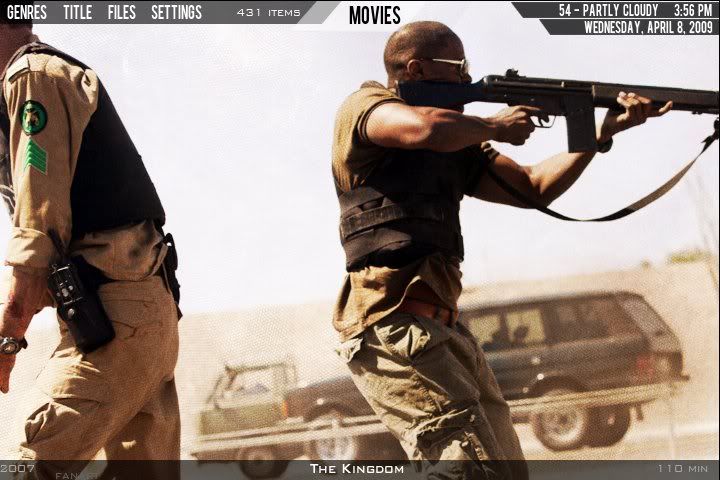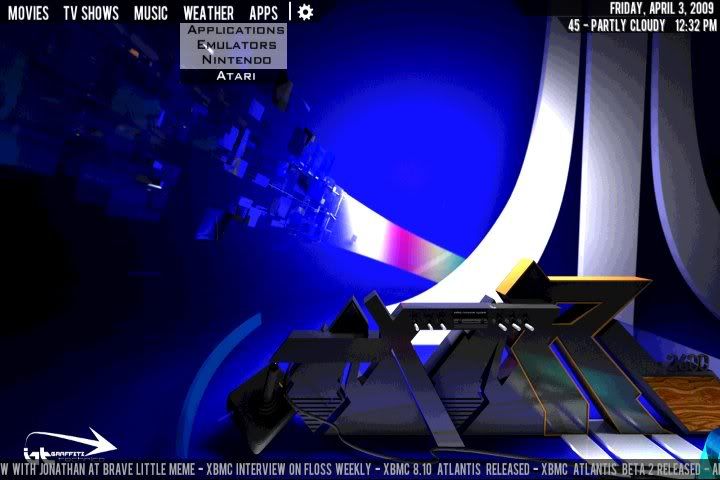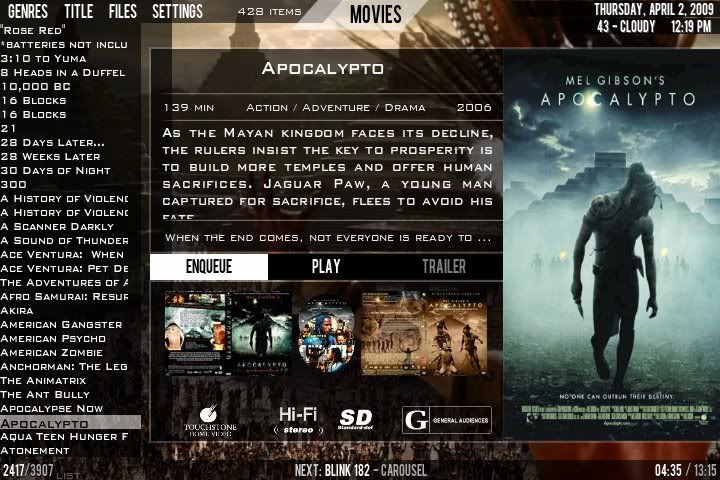 Edited by digitalhigh, 13 April 2009 - 08:36 PM.