I have two questions really. I just purchased a rrod system and took everything apart. The first thing I identified was that the board was a xenon according to the 3 green rings next to the cpu, but when looking at the power supply connector it's that of a falcon board???? Everything else matches up to that of a xenon board. Also there are three capacitors missing: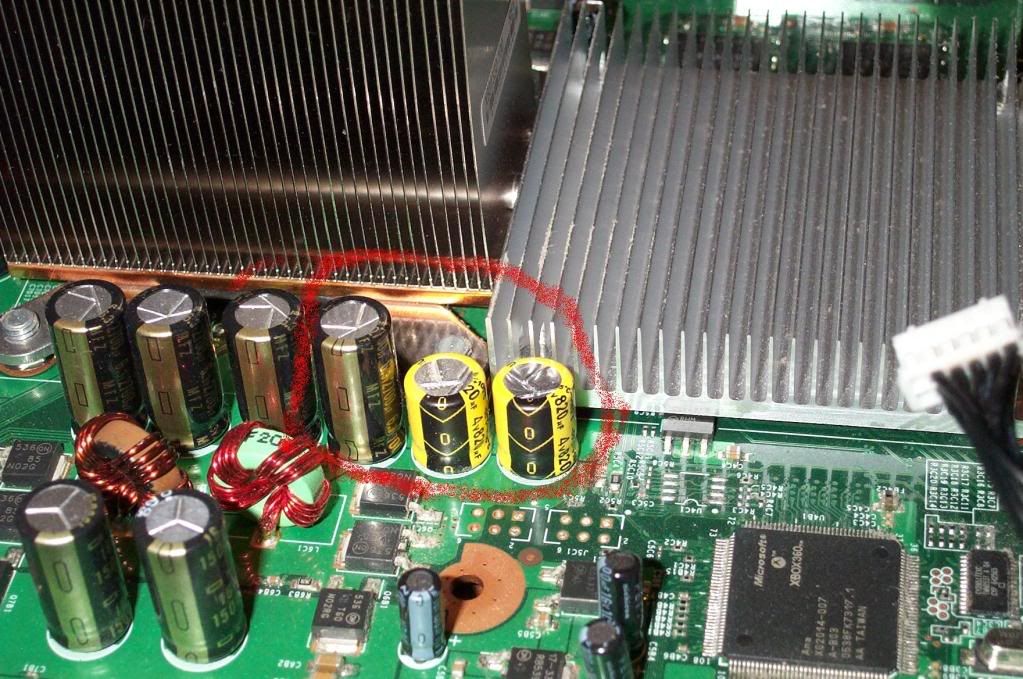 I have another xenon board that I can replace these capacitors with, but just how important are they if they are missing?
BTW that's not a pic of my actual board, I was just using it for illustration
Edited by lilbigyoungin2000, 06 May 2009 - 08:49 PM.