Well. I was in Future Shop the other day. And I seen a Samsung Blu-ray player. And I thought it was cool, I then walked by a display that showed it mounted under a LCD. I thought that was damn sexy, and I realized I wanted to do that to my PS3
Now, I know I could just jimmy rig some sort of way to hold it on the wall and it would be fine. But I want to mod it in a way that it is different aswell.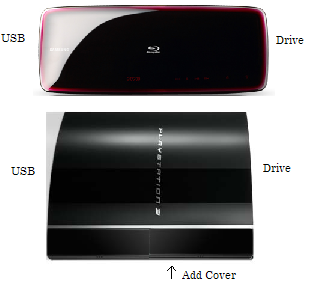 Now I'm not to sure if there is any room for me to actually turn the drive so that it faces the side. But even if there is not, I would still try my hardest to get it to work. As fpr the power and eject buttons. The controller does all that anyways. Only if I think I really need it would I attempt to relocate them. I will post my updates as they come along.
What do you guys think of an idea like this?
Edited by HKKory, 21 June 2009 - 12:47 AM.