I can't take any credit for this idea as I know a few other people round here already use this setup. Same goes for the info on where to solder the various wires etc. I've simply gathered all the required info and tried to put it together here in one noob friendly tut
.
Anyway, the plan is to create one neat and tidy cable that can be used to dump and flash your 360's NAND by simply plugging into a specially created Ethernet port. The benefits of this are that the cable can be used on multiple 360's without the need for resoldering or messy wires hanging out your box.
What you'll need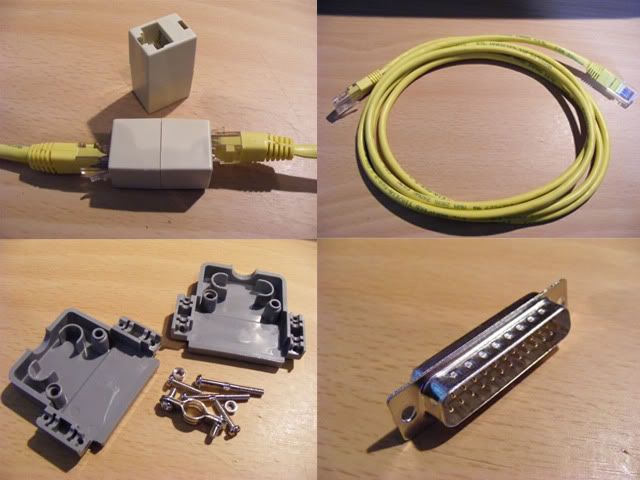 RJ45 Ethernet Network LAN Cable Extension Adapter
- I bought mine on eBay at £3 for 10
Standard Cat5 patch cable
(Not a crossover cable, see
HERE
about the difference)
D-Sub hood 25-way
- I bought mine in Maplin for about £1.60 part #FP29G
DB25 25-way male plug
- I bought mine in Maplin for about £1.50 part #YQ48C
Other things you'll need are 5x100 ohm resistors and possibly some zip ties for securing your wiring.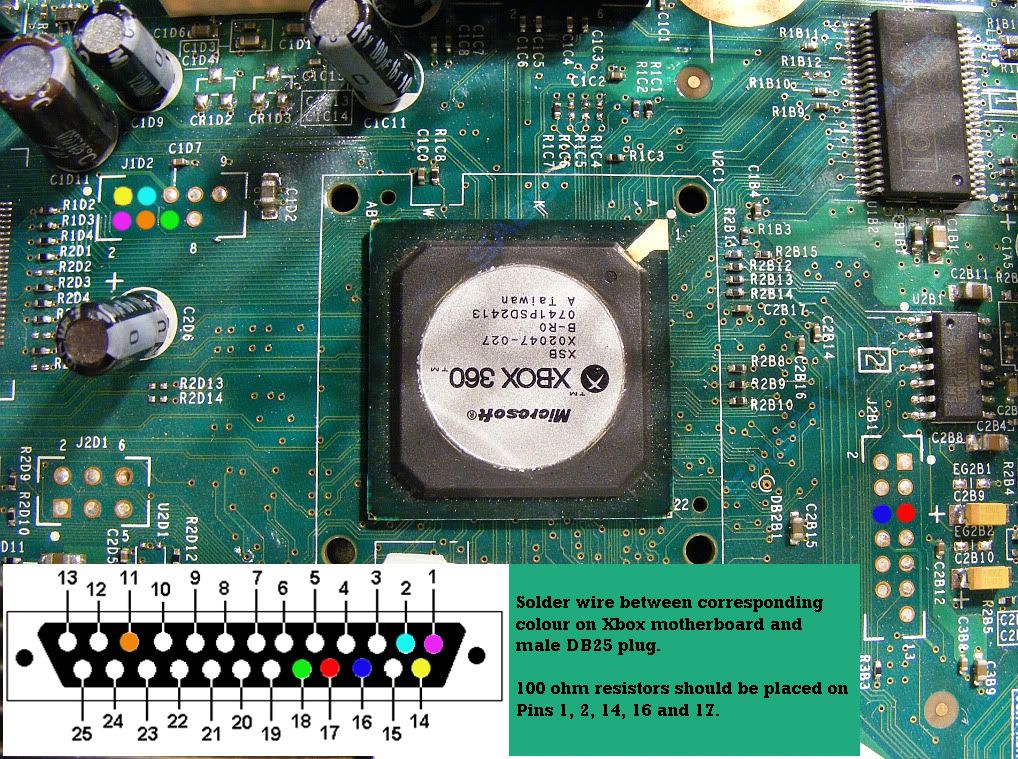 The idea here is pretty simple. All you're going to do is match the colours marked on the Xbox motherboard with the db25 plug. But instead of going straight from one to the other you're going to have an Ethernet cable extender in the middle. This will allow you to unplug/connect you're 360 to your PC quickly and whenever you want.
Cut your Cat5 cable in half and prepare both ends for soldering. I recommend keeping the cable between your Xbox and PC as short as possible. After a bit of trial and error I found 35-40cm to be about right. The cable inside your Xbox should also be as short as possible.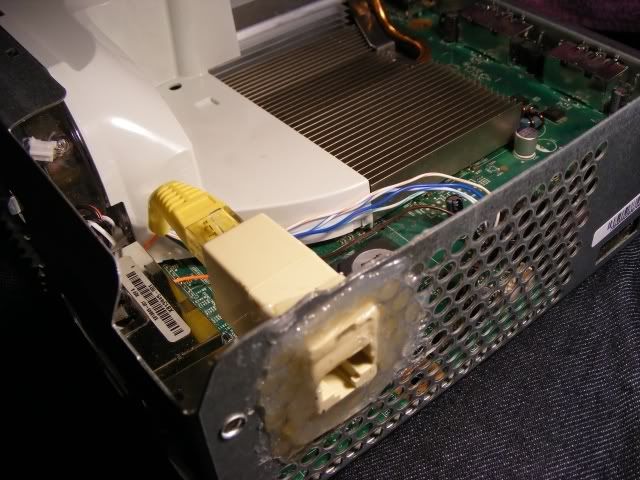 Solder your wires to the Xbox motherboard following my diagram above. Find a good spot to place your Ethernet extender and secure it in place. I cut a hole in the metal shielding behind the DVD drive and hot glued the extender in place. I then cut a small hole on the outer case under the hard drive to allow easy access to the port whenever needed. When not in use the port is hidden under the hard drive.
Next you need to solder the other half of your Cat5 cable to the DB25 plug. Be careful to match up with the correct wires you soldered to the 360's motherboard!. Depending on your PC you may or may not need to install some 100 ohm resistors on pins 1,2,14,16 and 17. Some people will get away without them but in my case the NAND would not dump correctly unless I had resistors in place. You may also need to fit a switching diode to pin 11 if you are not getting the correct FlashConfig (normal config being 0x1198010). I had no issues so there was no need for me to fit the diode.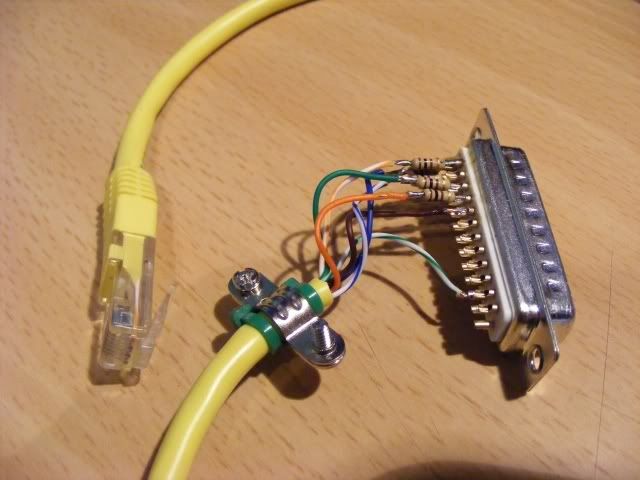 Just so there is no confusion on which pin is which.....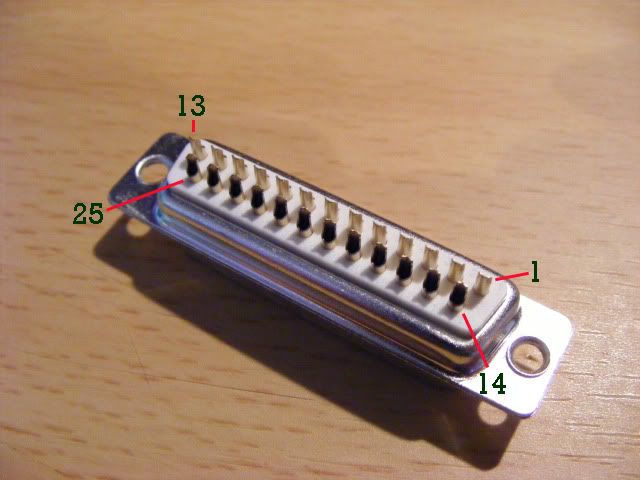 Fit your D-sub hood and you're all done
.
*Update*
I just wanted to add some pics of the interesting configurations/variations people have come up with to dump and flash their 360's....
Reusable easy solder solution by garlon
http://img192.images...85/lptcable.jpg
My easy solder cat5 attachment using garlon's idea
http://i784.photobuc..._dude6/att3.jpg
http://i784.photobuc..._dude6/att2.jpg
http://i784.photobuc..._dude6/att1.jpg
Super clean low profile solution by fahrenheit
http://i3.photobucke...it/RJ45_PCB.jpg
http://i3.photobucke...VDclearance.jpg
http://i3.photobucke...it/LPTwired.jpg
http://i3.photobucke...FinishedLPT.jpg
Integrated nand write protect switch by Chemodile
http://i195.photobuc...p-internalS.jpg
http://i195.photobuc...i_nwp-sideS.jpg
http://i195.photobuc...i_nwp-caseS.jpg
http://i195.photobuc..._swp-cableS.jpg
Edited by sabbath_dude, 02 February 2010 - 01:44 PM.