Just wanted to get this out there for people to be aware of. It's a newer version of the
CG version controller
.
As far as the general workings of it nothing has really changed from the previous CG version with the right off exception of the D-pad contacts, which isn't going to solve the sloppy issues with it at all. The Triggers work the same as the CG, they go Hi to fire
As with the previous controllers I'll get around to tracing this one out sooner or later and digging more into it also.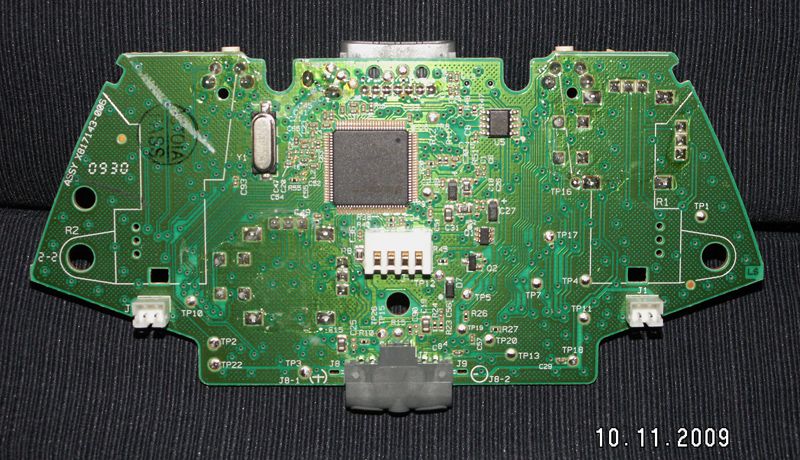 TOP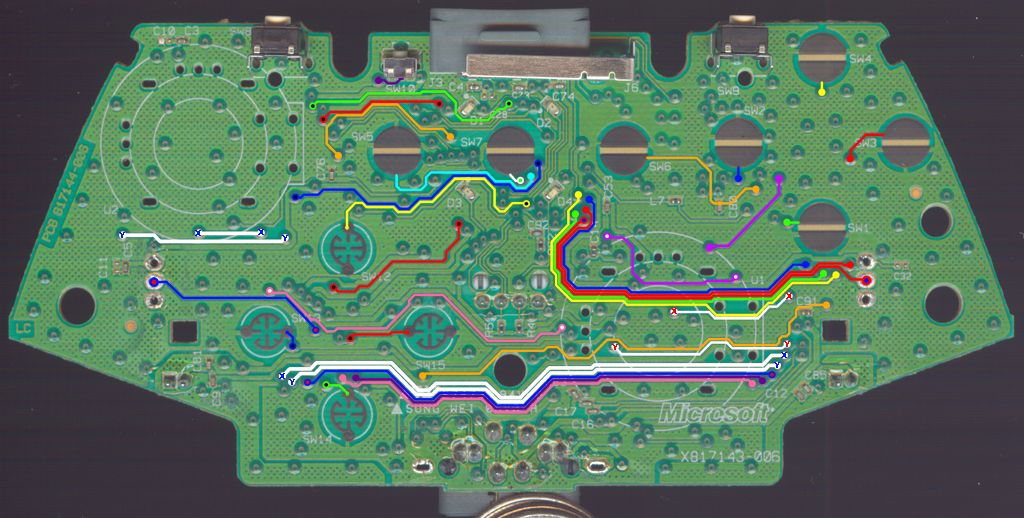 BOTTOM
TP1 - N/A
TP2 - Ground
TP3 - B+ (AA Pack)
TP4 - Ground
TP7 - Ground
TP8 - Analog Voltage, 1.5v (Switched)
TP9 - DR
TP10 - Light Rumble
TP11 - Heavy Rumble
TP16 - N/A
TP17 - Ground
TP21 - USB D- (PnC Cable)
TP22 - Ground
TP23 - USB D+ (PnC Cable)
TP400 - Ground
TP407 - Ground
Edited by RDC, 03 February 2013 - 05:41 AM.