Found this pic - I'm assuming this is the underside of the Xbox mobo underneath the AV port...
This is the pinout for the PSOne TFT -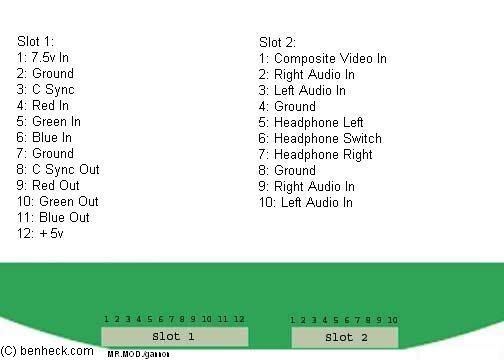 I guess I could technically solder some wire to the solderpoints on the underside of the mobo and do the same on the TFT? There isn't a need to remove the AV port from the mobo is there?
Another question... Do you have to solder to the small PCB that dangles from the bottom of the main PCB or can you just solder to the points on the bigger PCB?
Thanks to anyone who can advice...