First off, this tutorial is meant to be short and sweet, so it will be mostly pictures.
NOTE: These pictures were taken with a BlackBerry, sorry about the quality/size...
NOTE: 3.5" HDDs are only supported by Freeboot and XBReboot at the moment, retail kernels will not detect them.
Anyway, as we all know the 360 is designed only to be used with a 2.5" laptop sized hard drive and as such only supports 5v, which means that we are unable to connect full sized 3.5" hard drives to the motherboard without some type of external power supply...
This tutorial will show you how to solder a 12v/5v SATA power connector and standard SATA data cable straight to the motherboard and allow you to use any SATA hdd of your choice (2.5" and 3.5").
Step 1: Disassemble your 360 all the way down to the motherboard (not covered in this tutorial, search for it)
Step 2: Solder your SATA data cable as shown below: (make sure you do not forget to wire the ground wires otherwise your SATA cable will be subject to interference and may not detect your HDD)
Step 3: Run your SATA data cable along the bottom of your motherboard as shown below:
Step 4: Put your motherboard back inside the metal cage, and let your SATA data cable feed out in front of the fans as shown below: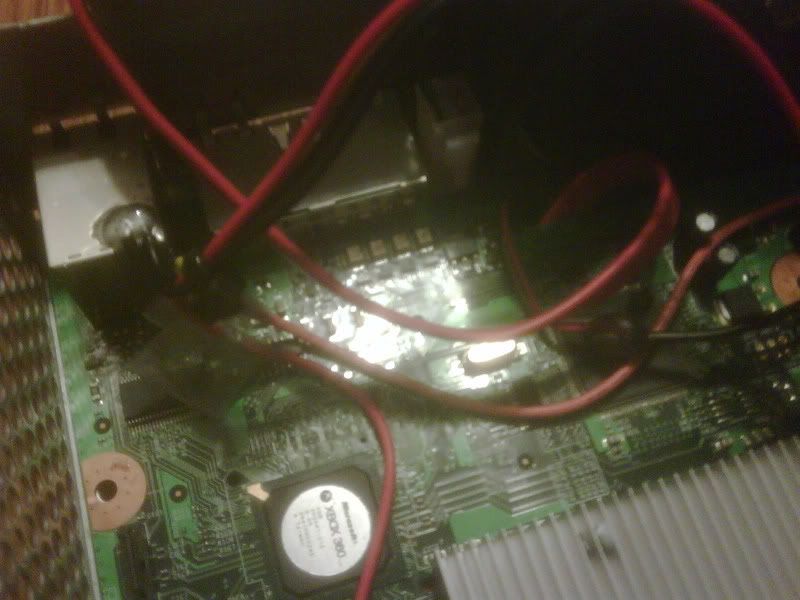 Step 5: Solder your SATA power cable as shown below:
Step 6: Drill a hole in your case, and install a grommet as shown below: (1" size is ideal for feeding the SATA data/power cables through)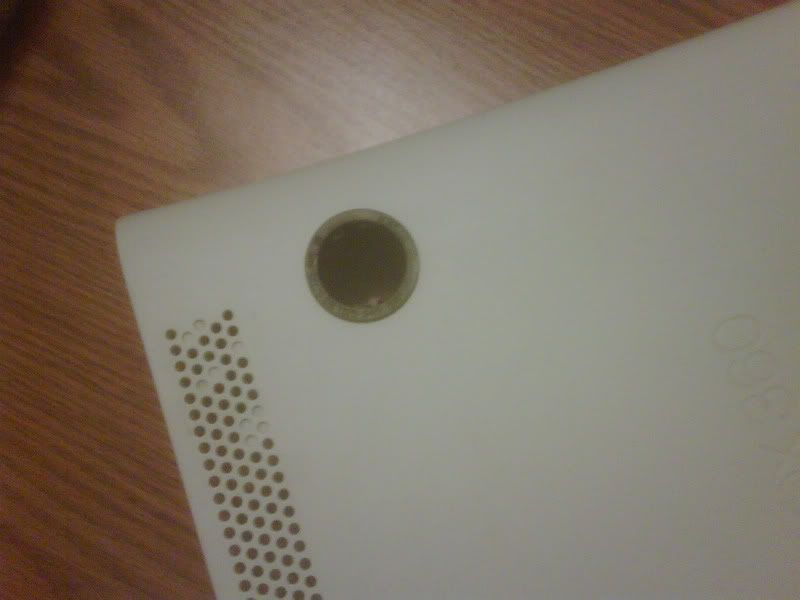 Step 7: Reassemble your 360, with the SATA data/power cables coming out of the top of the case as shown below: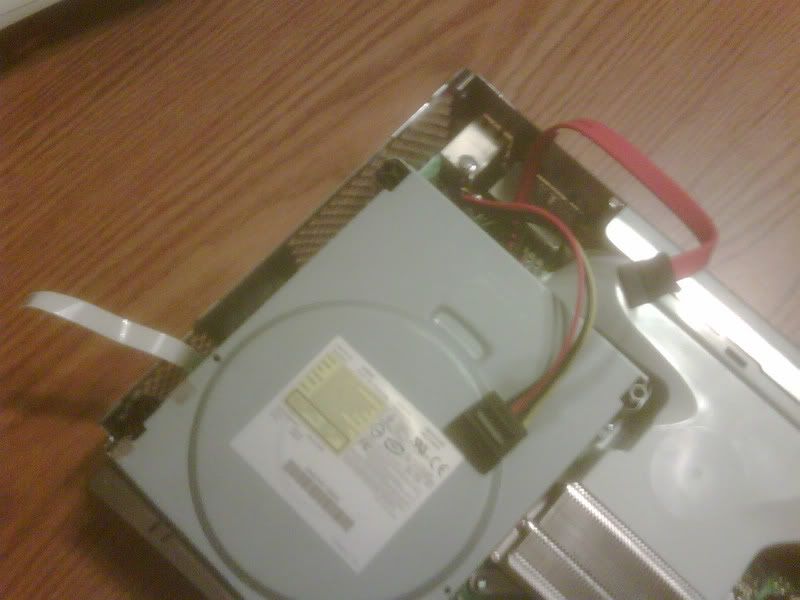 Step 8: Connect them to your 3.5" HDD, start up your 360, format your new HDD with Freeboot or XBReboot, and you are good to go!
Edited by FrostyTheSnowman, 13 December 2009 - 06:50 AM.