hey guys,
I'm a little seasoned in TSOP flashing but now I've come across a woe.
Long story short, I bought a 2nd handie and cracked it open to find the little bypass you must set at the bottom of the 1.1 (not sharp) seems to have R7R3 snapped off! (the silver is missing with just the brown underneath)
I've has a look at those alternative points for TSOP and will have a crack at the same point topside.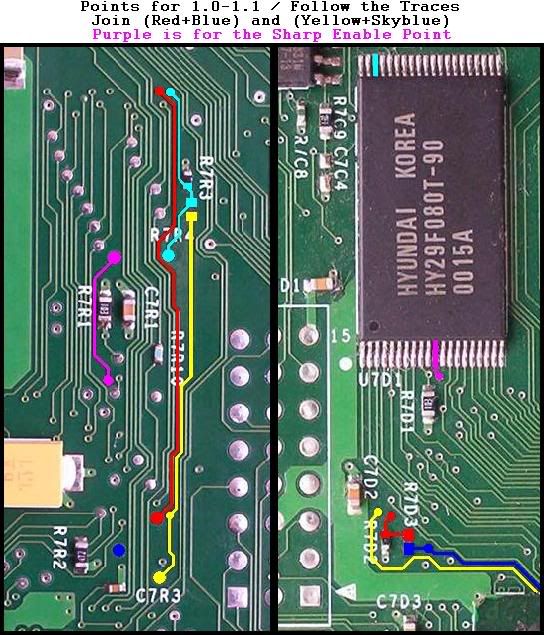 my question is.. with the bottom missing (looks like it was rubbed off with force) will this affect the overall TSOP'ing ability or do I need to do some surgery on that bad contact at the bottom to make them bridge?
Edited by eXo, 23 December 2010 - 05:24 AM.