hi
i have a 74850c drive here
it has ix LT 1.1 on it
doing the drive half open trick would not do squat for this drive to get dummy from ix.
so i believe i have to do the MRA hack as this is what i had to do with a previous drive same model.
ok that other one went just fine.
this one is givign me all 777777777777777777 as the dvd key.
no way am i writing the data back like that heheh
ok so upon removing my 1.5 switch i clean solder points up and am noticing im getting a short across a couple of points, on a fresh board from the same drive this short is not presant.
can any1 help me here as the drive clearly aint dumping the key right so i cant proceed further.
the 2 arrows in the pic are the points that are shorting.
and as you can see there is clearly no solder bridging across the 2 tracks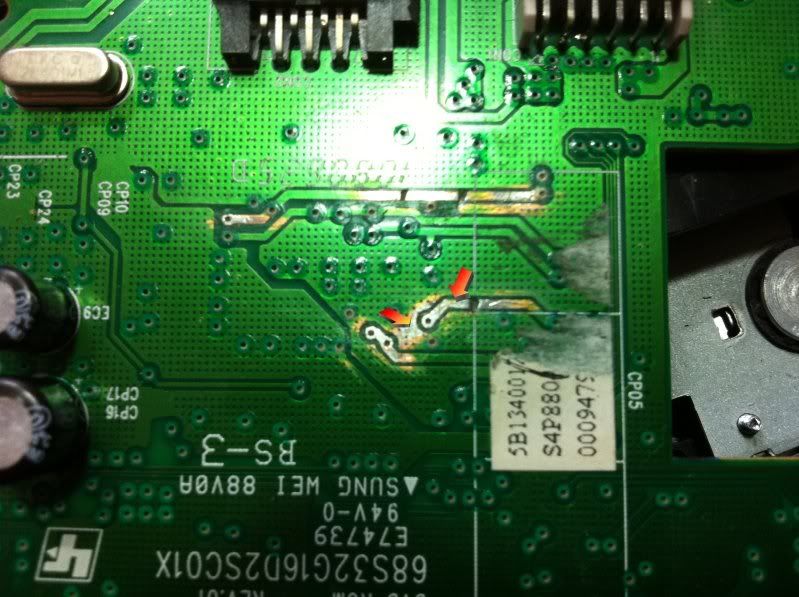 thanks for any help and pointers here guys