Copy pasted from a private forum i'm on
Updated first topic with current info: (Also excuse the upside down pictures, too lazy to flip them)
Okay guys and gals, got my shipment of buttons and joysticks in today, 2 Happ Ultimate Joysticks, 20 buttons assorted colors.
*They are here!!!*
Currently waiting on my coin door
(http://goo.gl/GucEs)
to come in, also waiting on my lot of 15 xbox controllers and light guns
(http://goo.gl/Aq9y5)
to come in from Ebay.
Went ahead and through the usual sources got my XBox loaded up with enough games from varying consoles/arcade machines to keep me happy for a very long time.
As soon as the controllers come in i'll get started with the controller wiring. Since the first one I did was kind of bad (lifted a trace on the PCB and not very happy with the quality of soldering/type of wire) i'm going to be switching to using cat5 for the wiring, it will be much easier to manage and a much cleaner process overall.
I've already drawn up the cabinet plans from a modified version of Lusid's Arcade Cabinet.
http://www.lusid.net/arcade/
Workspace:
Yay joysticks and buttons:
Coindoor: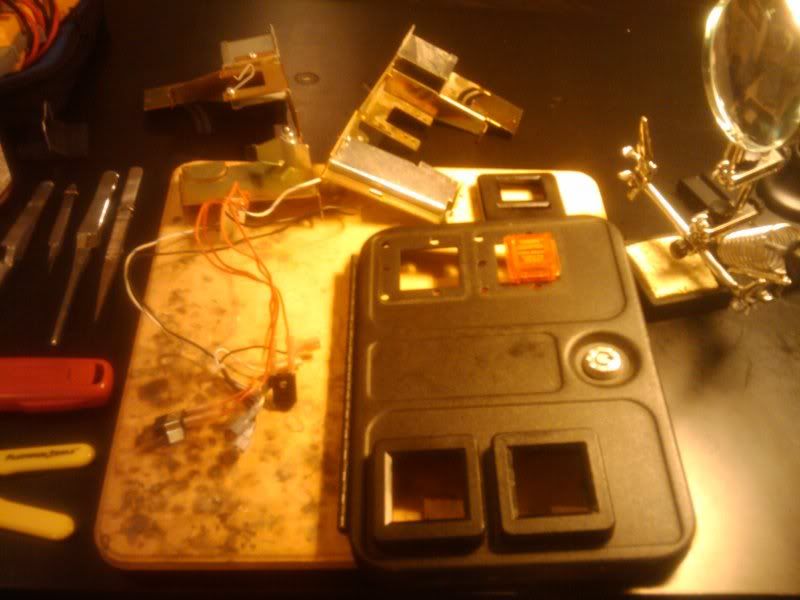 Lightguns from Ebay:
And under those lightguns...
First controller that is all crappy looking and controller number two: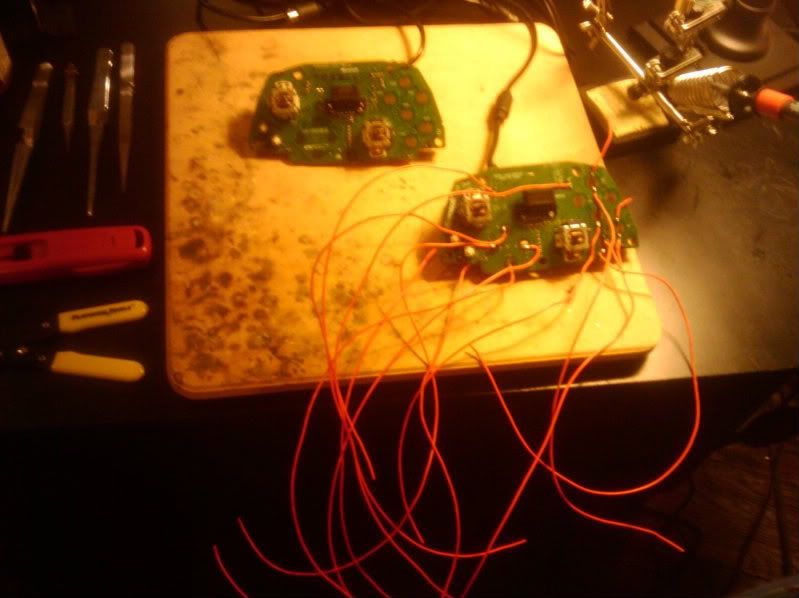 Second controller and new wiring scheme AKA cat5e:
4/6/10:
Time to grab a cold
pepsi
and get to soldering...
*Update* Sadly no soldering will be done tonight. My allergies are kicking my butt really hard tonight, so I just took me some benadryl and i'm hopping in the bed. More updates tomorrow though!
4/7/10:
Got some soldering done, 1 controller down, 1 to go
D-Pad Soldered:
Buttons/rest of controller soldered:
Important Links:
http://www.subdiv.ne...oystickhack.htm
http://www.arcadespa...apid/12070.html
http://www.arcadespa...sh_buttons.html
http://www.centsible...icroswitch.aspx
http://arcadecontrols.com/arcade.htm