Xbox #3 off the shelf for modding.
Step #1 Paint:
The 2 colors I went with were Caramel Latte (Satan Metallic) and Black (Hammered Finish). Pay no mind to the disassembled Playstation 2, thats my next mod/paint project. Had to use a plastic primer for the Caramel Latte as it was not for plastic use.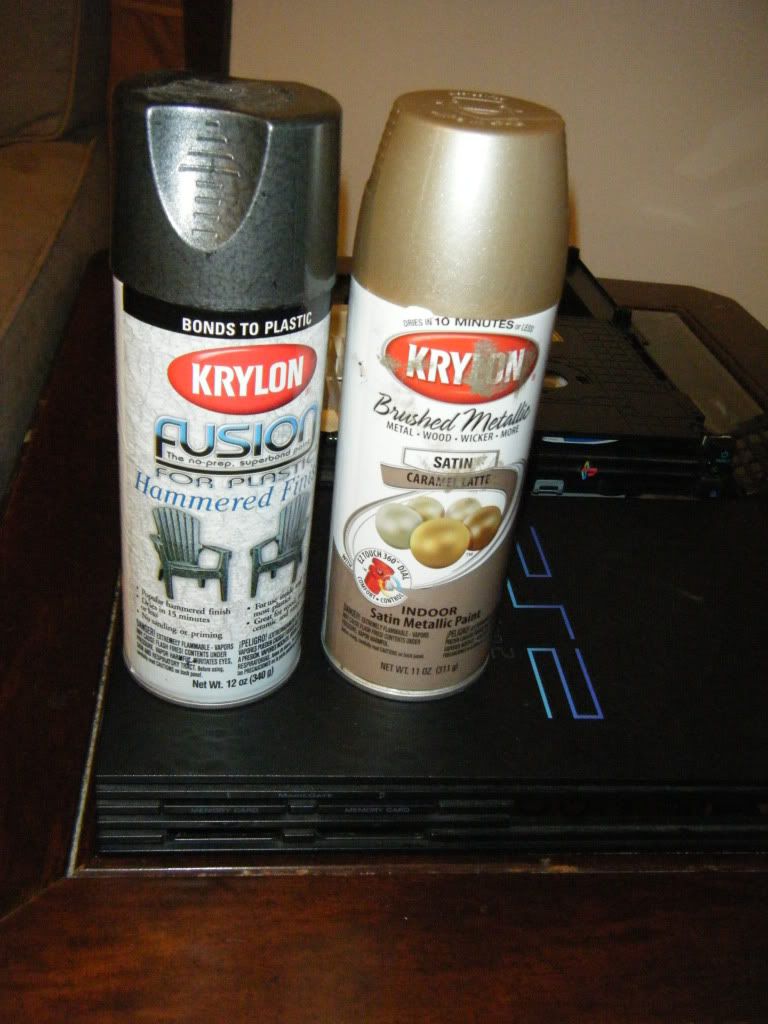 Lid 1st Layer - All but the X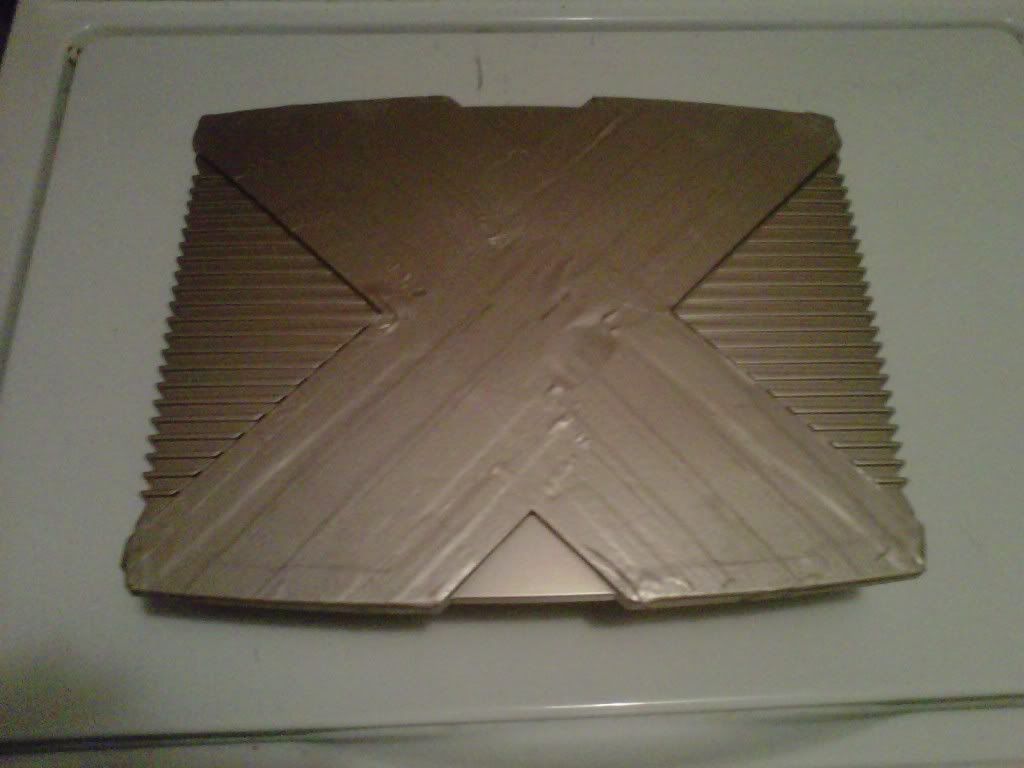 Tape off, getting ready to prep for the second layer.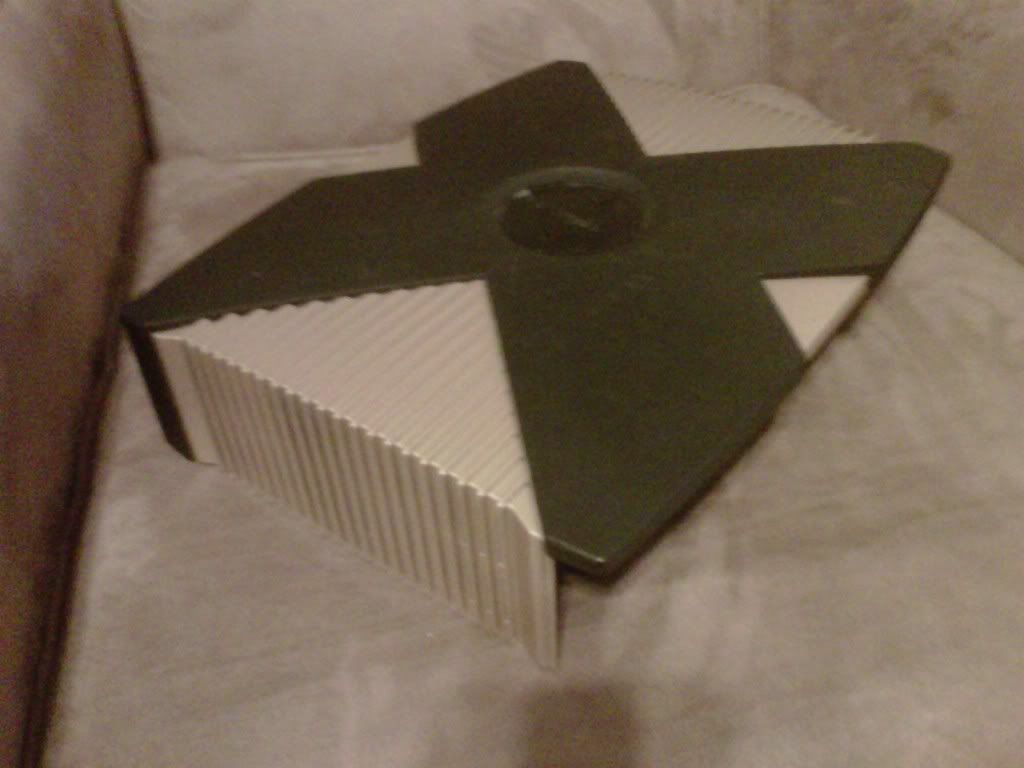 Lid 1st layer done, taped for the 2nd layer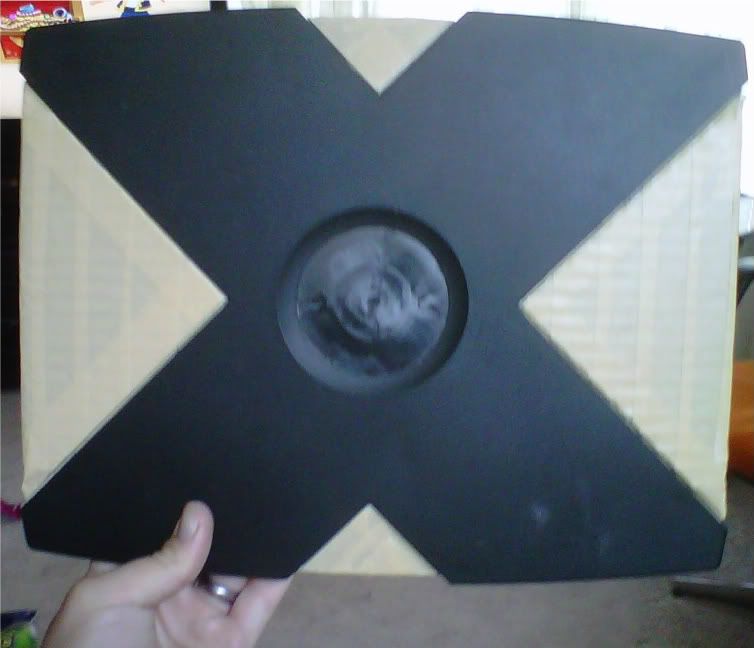 Finished Lid, along with the jewel and controller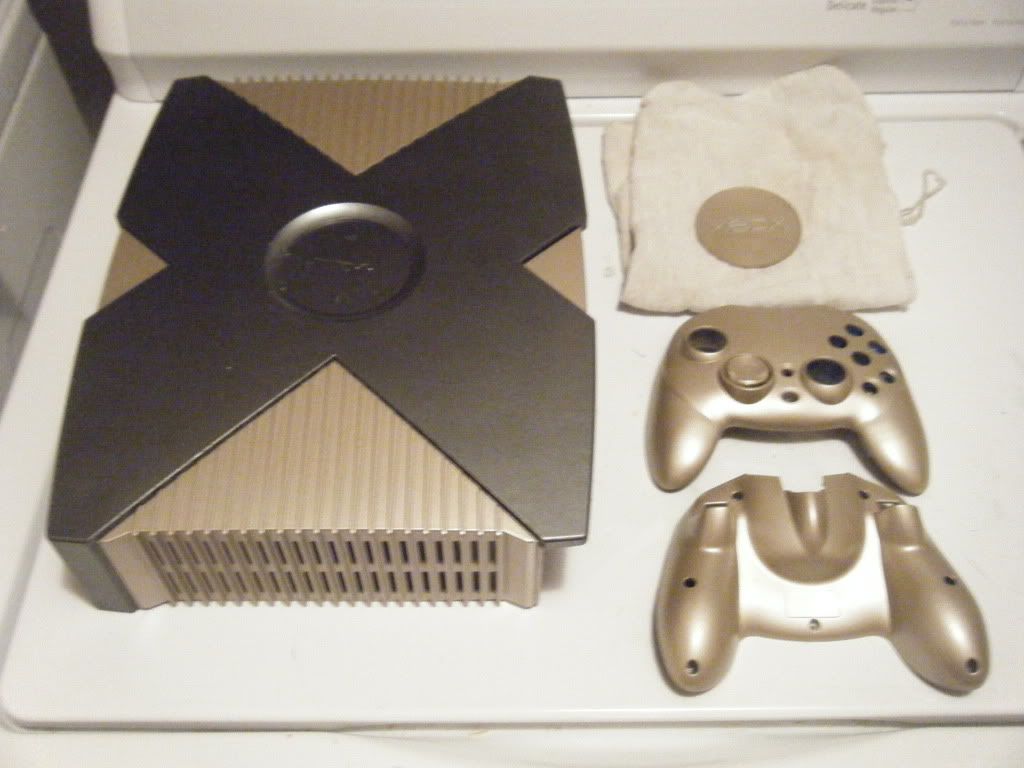 Close up of the hammered finish black.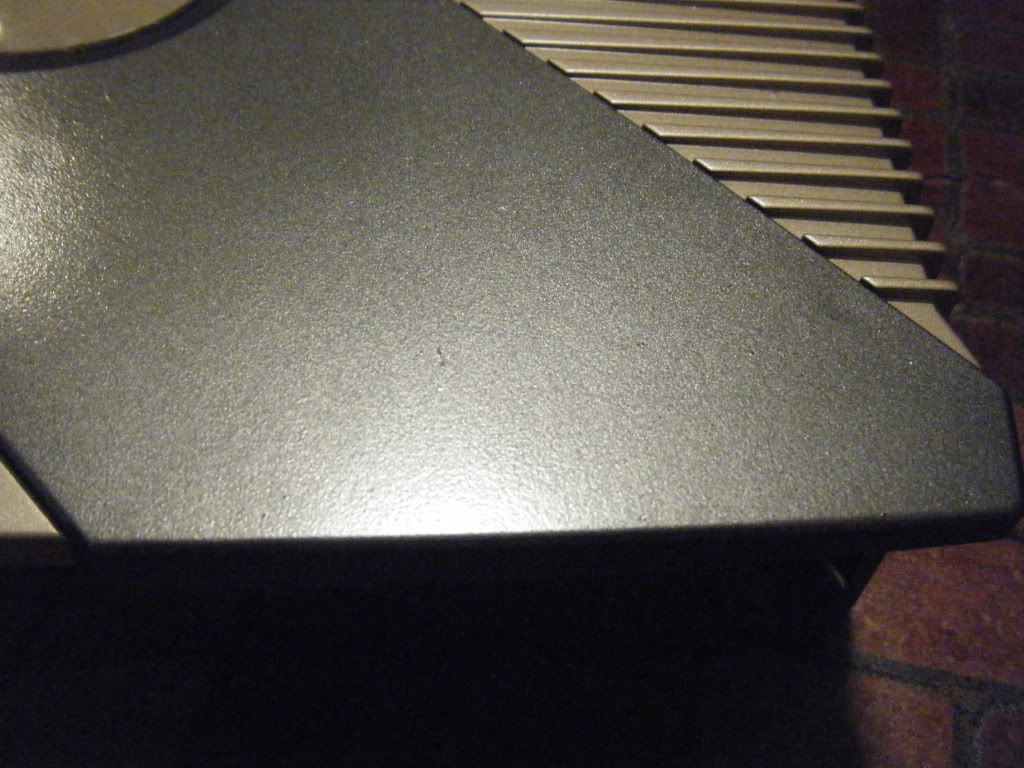 2 finished photos.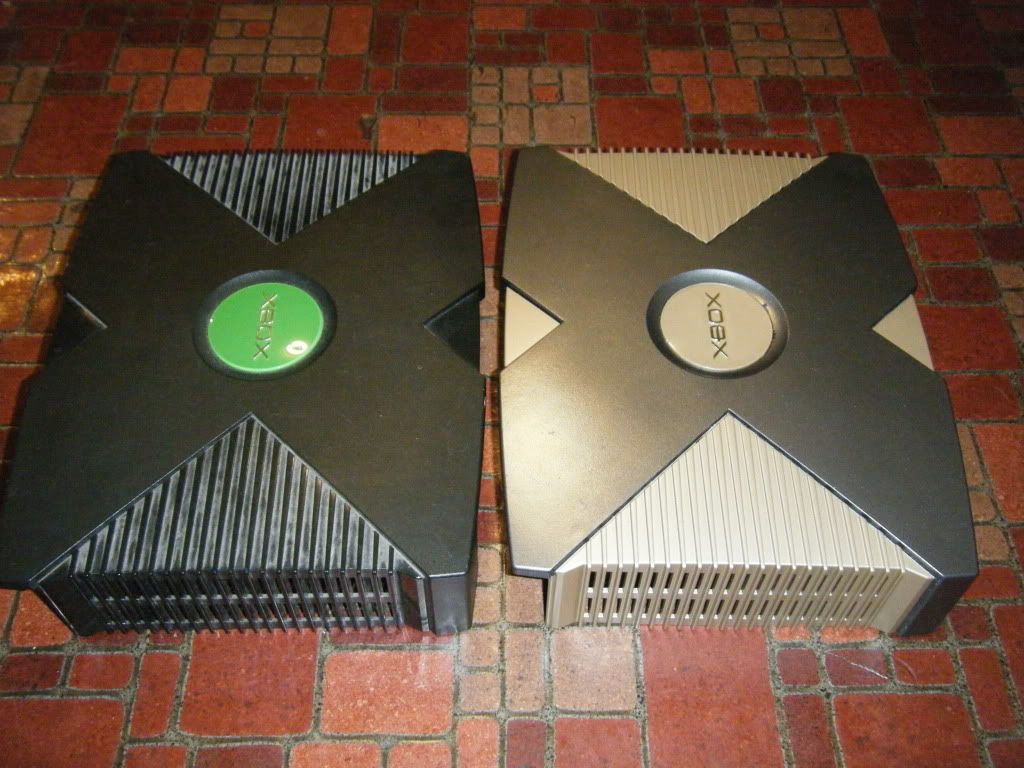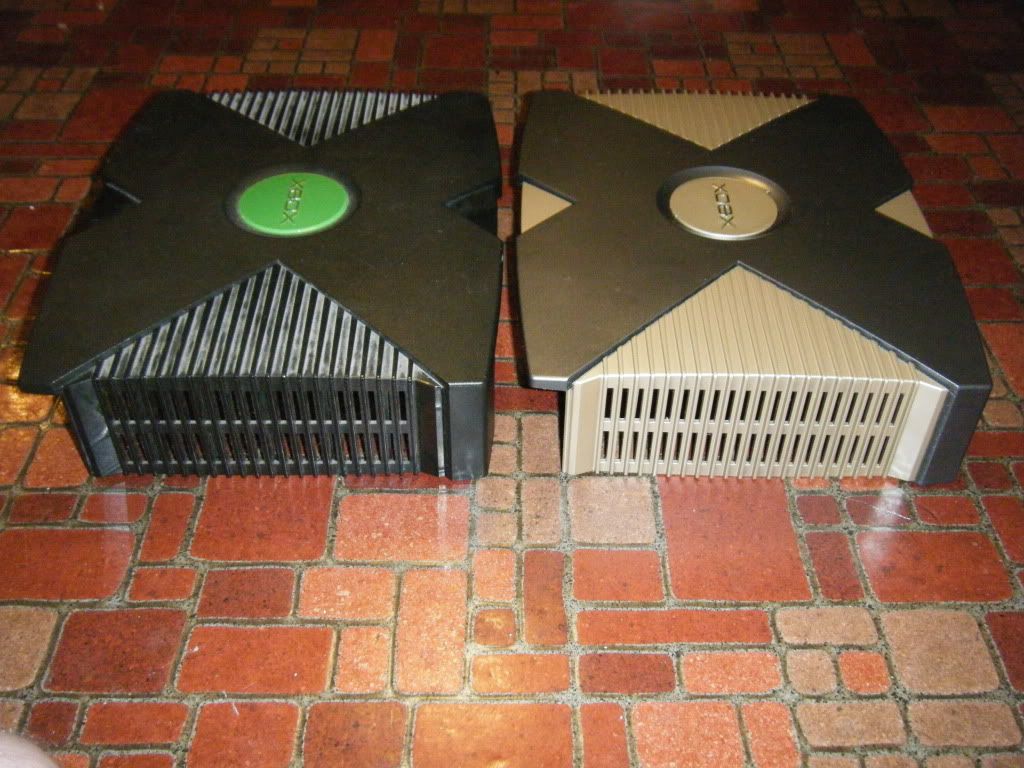 Working on the face plate and bottom piece in the morning.