Zelda - Time To Triumph.
ported to xbox by neobomb.
original developers website.
CODE
http://www.zeldaroth.fr/us/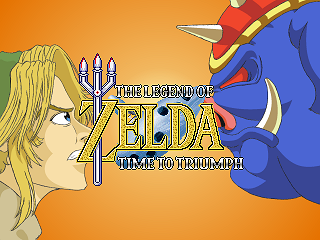 story.
QUOTE

After the events that occurred in Termina and the victory of the hero on his evil alter-ego, Zelda and Link knew that, from the bottom of hell, Ganon the immortal drew his power from his wish to the Triforce, and rounded up his army with a view to invade Hyrule. Until the day when, after months spent watching out for an attack, an event came up and put an end to this endless waiting...
thanks go to the original dev of this game and to neobomb for the xbox port.
Updated release.
Zelda - Time To Triumph v1.1
QUOTE

This v1.1 version fixes a few small oversights in the text regarding controls (Thanks to Freakdave for pointing it out).
thanks to neobomb for this update.