I bought an xbox off of eBay that has an xecuter 3 CE chip. It also has the X3 control panel.
The listing said that it was giving a hard drive error. When I got it there was no hard drive at all.
QUOTE

This Xbox is modded on the front. This unit powers on, and does display, however it displays that there is an HDD error.

I have never in my life messed with a mod chip. I have flashed a fair few TSOP chips and rocked dozens of soft mods. I looked inside and it appears to have everything installed correctly. (judging from installation tutorials and images I have seen) Emphasis on "appears"...
However, there is a small plug hanging out of the left front of the case that has 5 pins.(sorry, it's white...just a little dirty)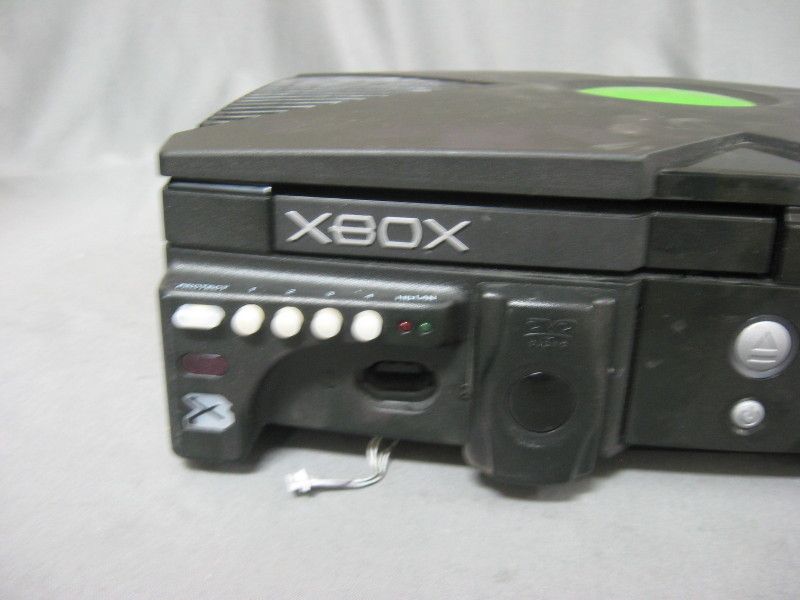 When I turn it on, sometimes, it 3x boot frag. Most of the time it goes through the flubber animation before it displays an error. I expect it to frag due to no hard drive... I put an original 8GB hard drive in it that I had left over from a TSOP flashed HDD upgrade. I know that it wont do anything because it doesnt match the eeprom, but I was looking for it to tell me something more about the error. That's the thing though... It never tells me what error, just says that I need to contact microsoft blah blah blah.
The light under the chip is red, then after the flubber it turns blue. There is a blue light on one of the components that stays on until the caps discharge.
I have not removed the chip, I have not taken the mobo out because I dont want to disturb any of the components... I want to be as careful as I can with this because it's my first one. (chipped xbox)
The motherboard/PSU is a 1.0
The DVD drive is a Sammy Ver. A
It didn't come with a hard drive.. but I have a few stock drives and an 80GB that I can drop in if I need to. I know how to read the eeprom and build a new hard drive from scratch. I have not tried to boot it with a DVD in. I have both the Hexen Disk and Slayers Disk.
What do you guys think?
Did I waste my money?
Is this sort of thing fixable?
What can I do to try and get this thing running?
Remember, as I said before... this is the very first time I have ever messed with a mod chip. I am a 100% mod chip n00b.
Forgot to mention, the LCD back light never comes on..