A customer brought me this console and said the DVD was jammed and that it had RROD.
I pulled out the DVD drive and the epoxy covering the pins of the (eprom??) chip on the PCB is blackend on one side and brown on the other. The console boots fine without the DVD drive connected.
Is there any chance the the DVD key can still be extracted and flashed to another drive? It's a stock drive and there's no back up.
I've never flashed any drives before, but I have done jtags.
(click for fullsize)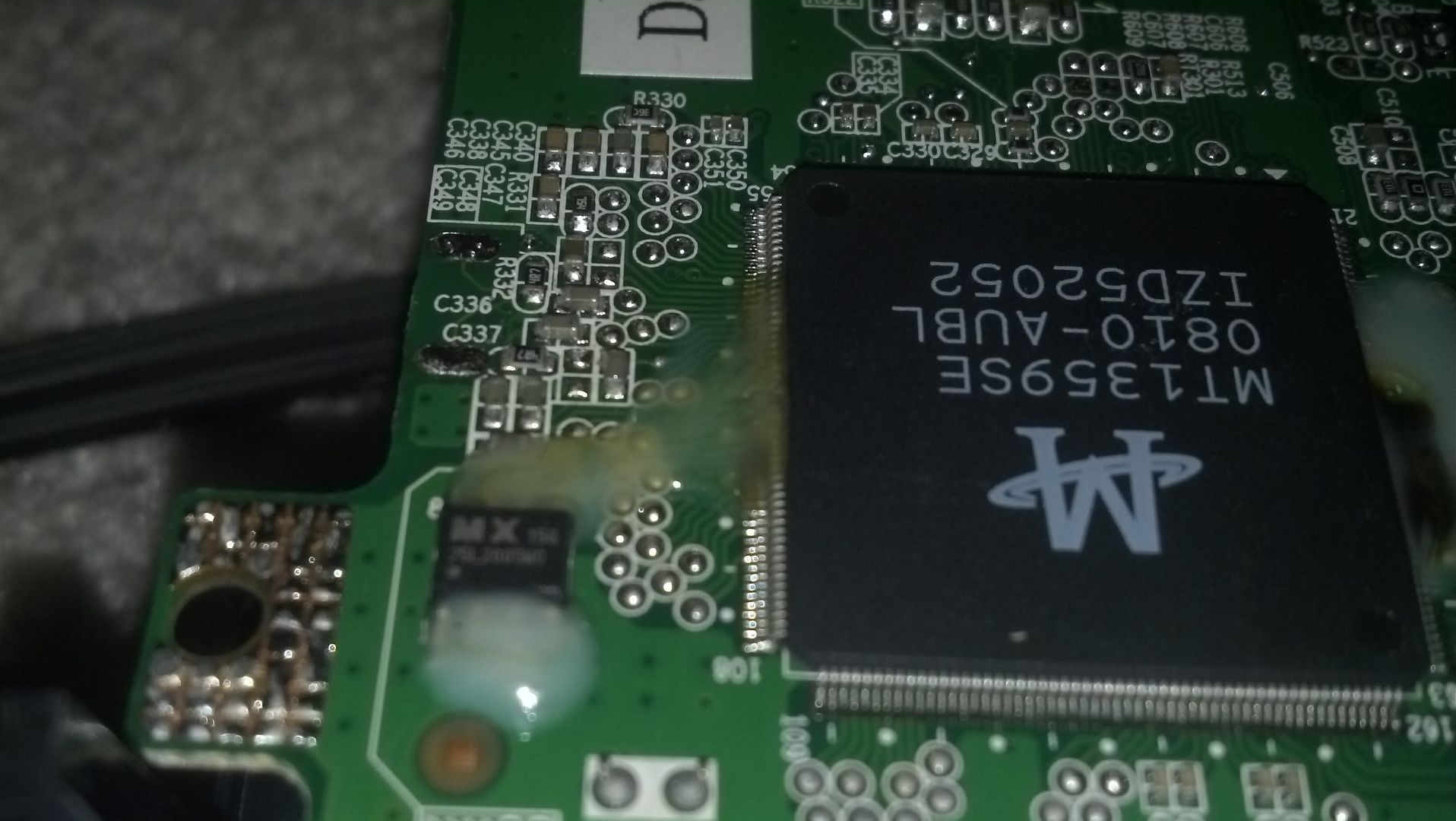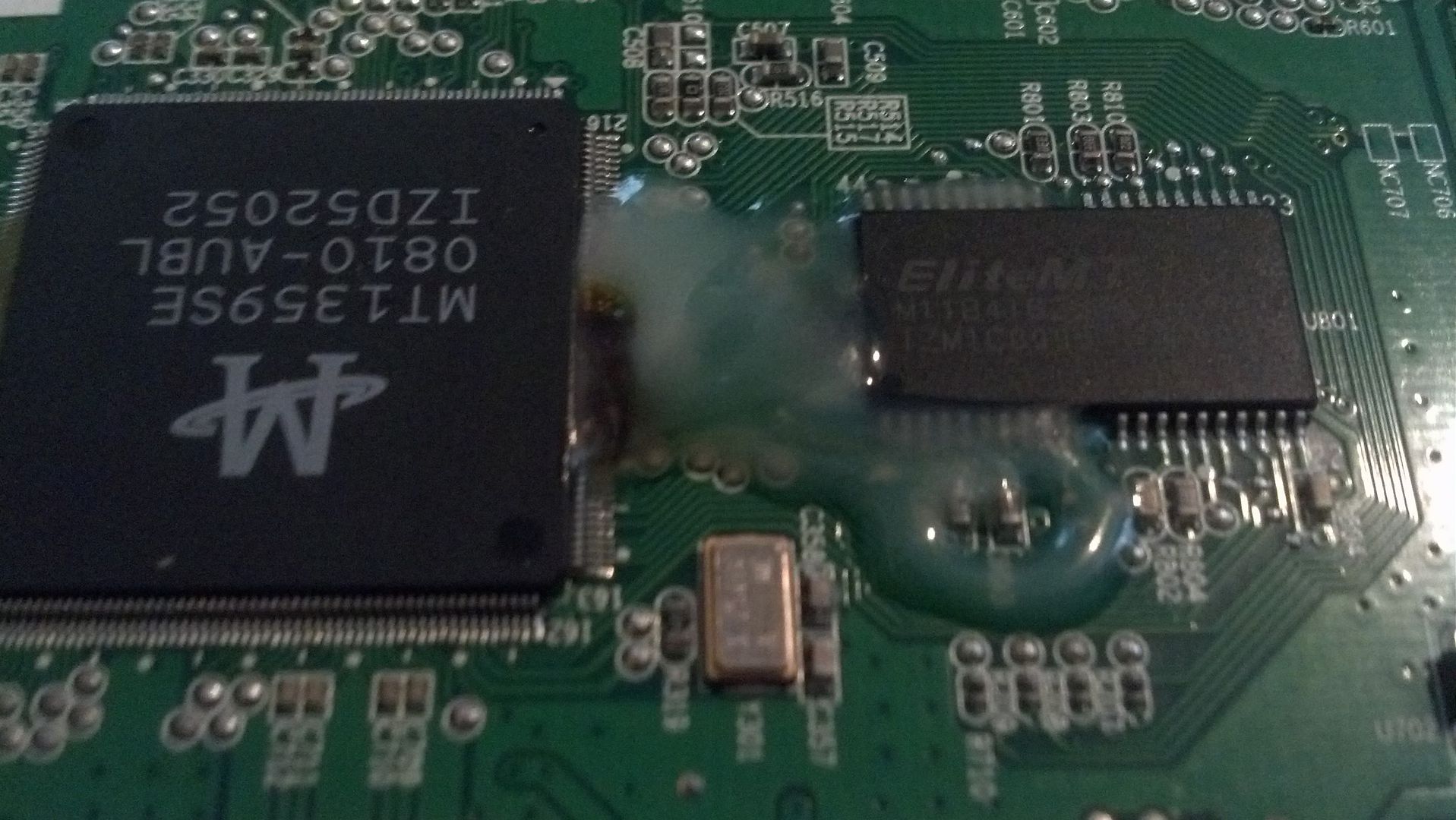 I've never seen anything like this before
(Mods, I wasn't sure if this was the right place to post, please move if it belongs elsewhere)
Edited by xbox.kid, 26 March 2012 - 05:09 AM.