Bought 13th April, had it for a few days, got a red ring on it (3 quadrants) sent back for repair.. came back Friday.. worked all day Saturday now doing the same thing... had ENOUGH of this now.... Comes with flashed drive (unused unable to check) Coolrunner and PSU... SELLING AS NOT WORKING.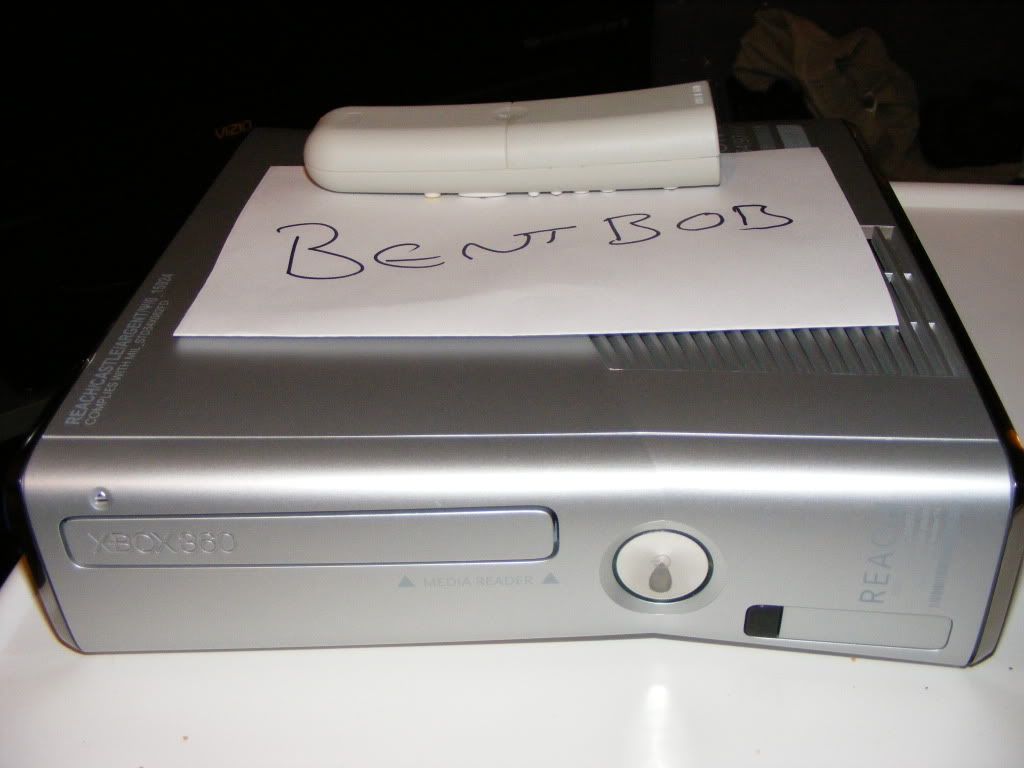 http://i278.photobuc...57/DSCF4226.jpg
$85 shipped...
And the Xbox remote is not included.. I know a deal breaker for some
Forgot to add, 360 does not turn on with power button, you will need to either fix that, or use a wired controller.
Edited by bentbob, 14 May 2012 - 05:04 AM.