Hey everybody.... I've been pretty busy, but I thought I'd share with you all a spiffy little game I created for the Android platform - targeted mostly at tablets, though I suppose you could play it on a phone, too.
It's called "Conk The Roach" and while you can never win against the mighty cockroaches, you can at least have a little fun splatting them into bug goo. Kill as many of the buggers, as fast as you can, before they finish off all the crumbs on the screen. Sounds simple... but they won't stop their voracious attack on those crumbs!
It's my first app for Android, though it's actually the second I developed. The first, Virtual Cat Toys HD The Catnip Collection will be up soon, as well. Virtual Cat Toys gives your cat something to do with your Android Tablet, as a variety of animated toys scurry about, taunting your cat (or small child) to strike. I'm just using Conk as my guinea pig for posting an app to Google Play.
If you have an HP Touchpad, Virtual Cat Toys is available in the webOS market.
Now the screen shots: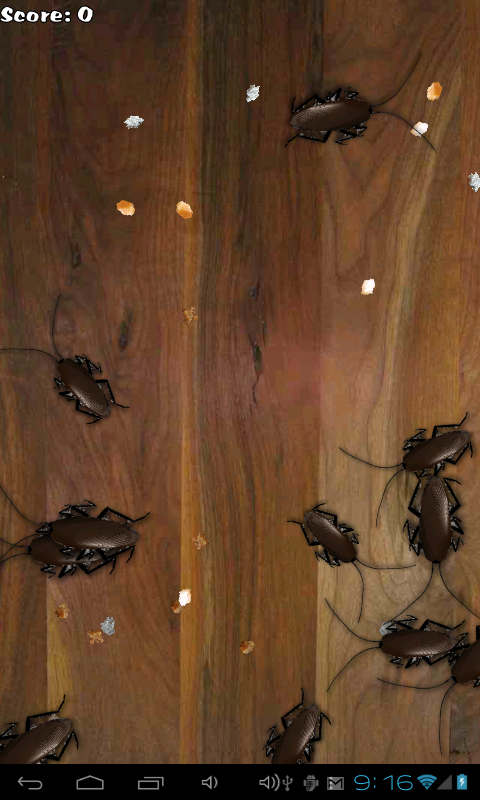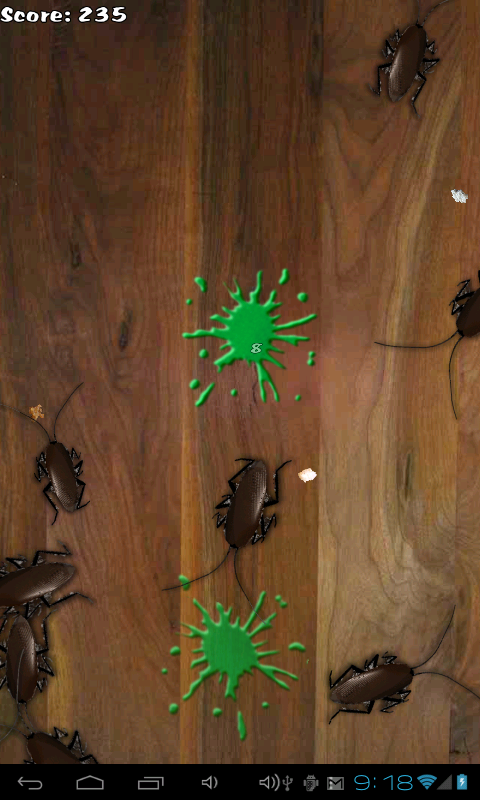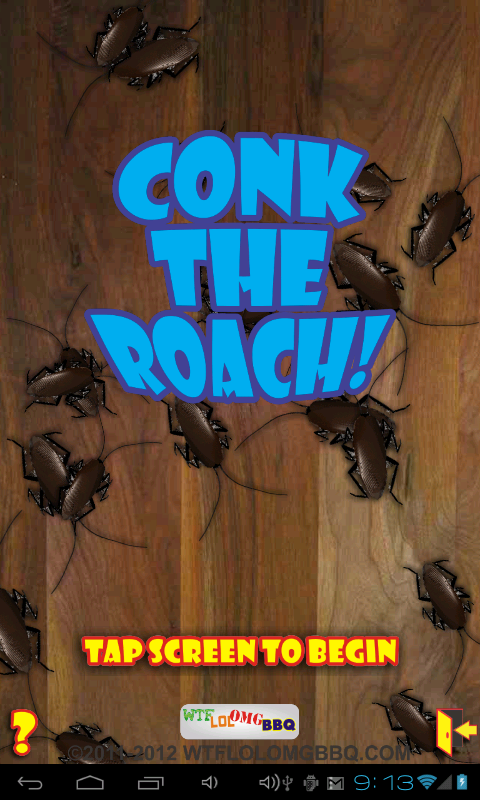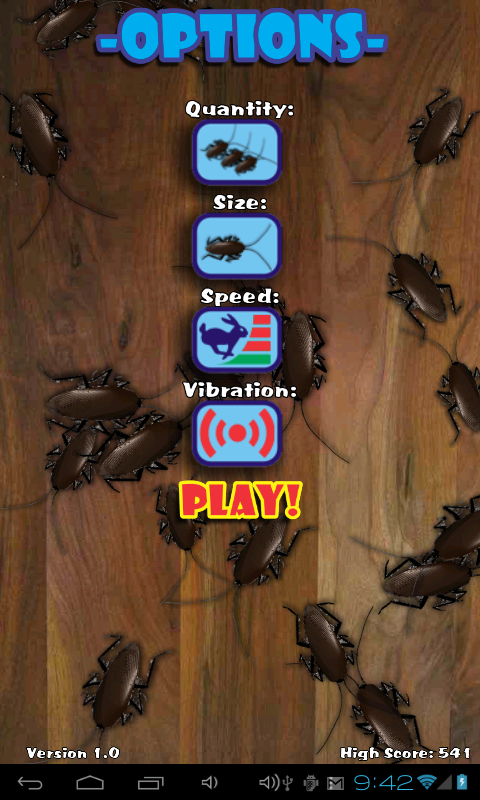 ...and yes, it is very creepy and the sounds are actual sounds of cockroaches hissing.
Edited by BenJeremy, 07 June 2012 - 03:37 PM.