I've been tinkering with this idea for awhile, and had the schematic done for the CG2 for much longer. I made the
360miniCL
up first, which by comparison was a bit more simple, but not wireless.
These are some renders of what the board would mostly look like..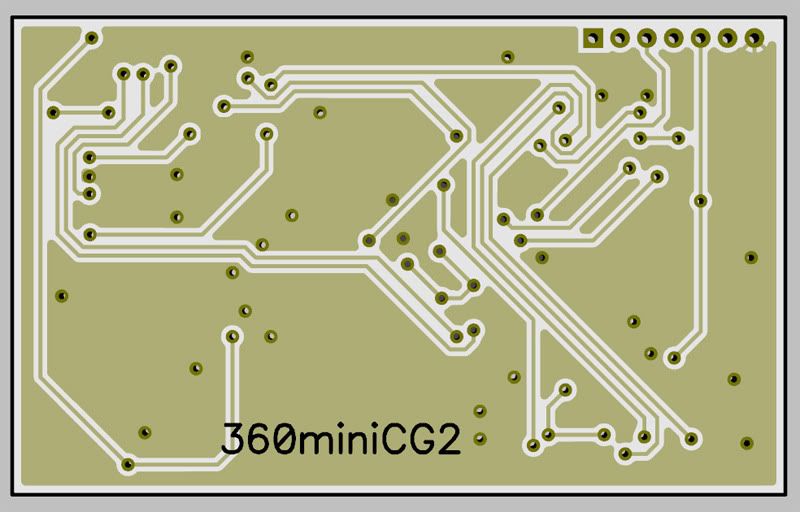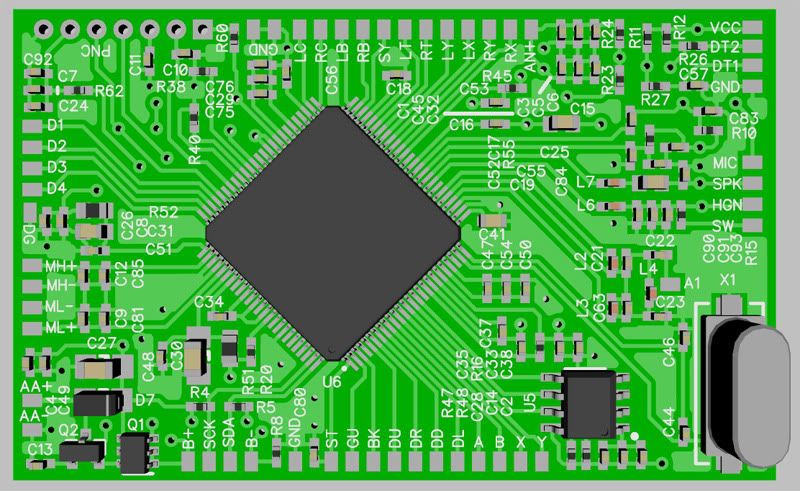 Then the actual PCB made up..
TOP
BOTTOM
I've already swapped over the components from a CG2 and found a few things that need correcting, but nothing really major to hold it up for another revision before I can do some testing. It looks like crud for now, but since this is the first test board, function is the main thing here.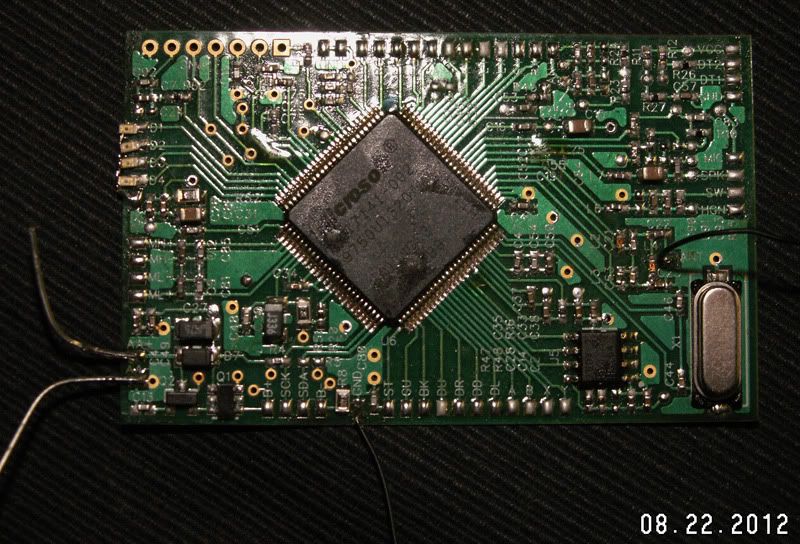 So far I've only done the most simple test, that is just powering it up from the AA spots and pressing the Guide button to see what happened. What happened was the 360 turned on from across the room (~20ft), then I tried the A button and the game in the 360 loaded up, so it's off to a pretty good start. I'll get around to testing everything else later on and report what's up with it.