Here's the picture of my xbox so far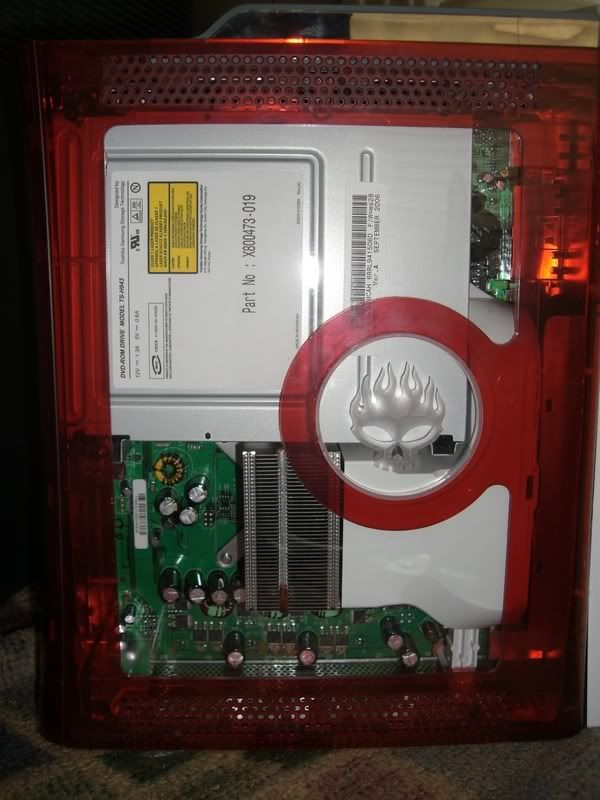 I'm going to put a window on the dvd drive and chrome it. then get a chrome fan duct and a chrome fan in front of the cpu h/s.
I'm getting a circle white cathode to light up the jewel. I want to put some red lights on the top and bottom of the xbox to light up the vent but i dont want it to powerful that it clashes with the white jewel light. Should i use the Aurora light set? and if i do should i use 1 or 2? or should i go with the cathode and if i do, 4" or 12"?