Hi all, please go easy with me as this is my first ever post here
Ok, my situation. Last month I made started the major project of watercooling my xbox, it was 5 years old and well out of warranty. I thought this would stopo any future problems. how wrong could I be!
So I have the Lian Li XB01 case and a full custom watercooling setup inside, its virtually silent, a fantastiv machine until the other night and playing COD4 and it froze up. Restarted it and had the three red rings!
I've done the fault code test which says 0102
Anyway, here are pictures of my machine if this helps: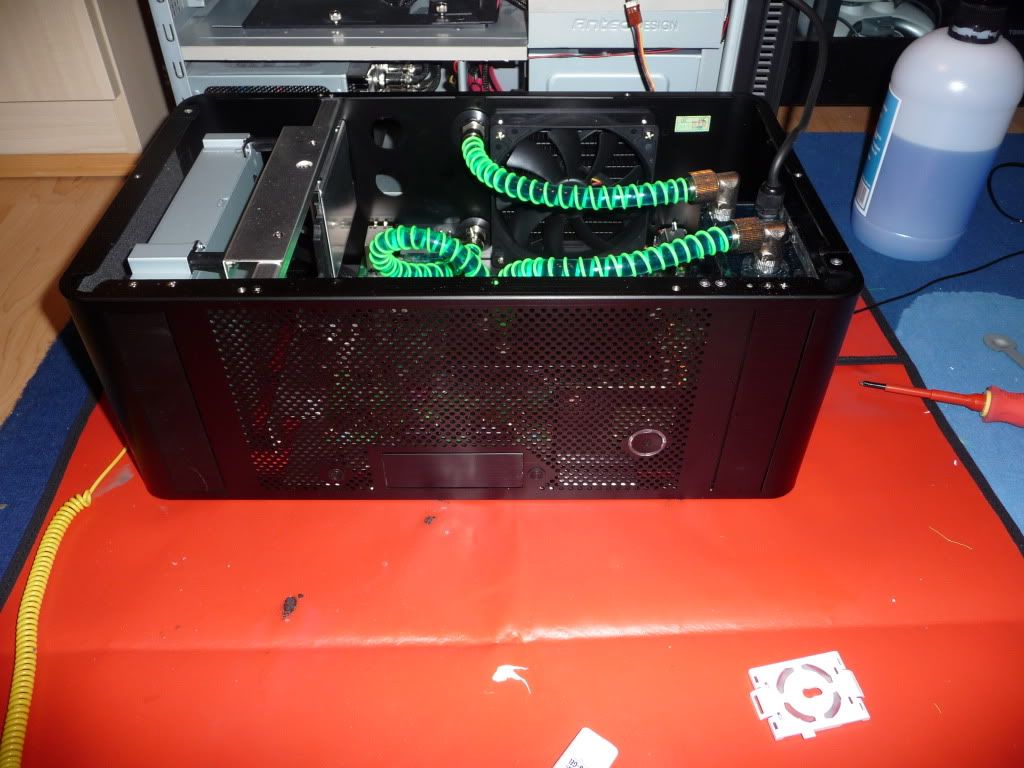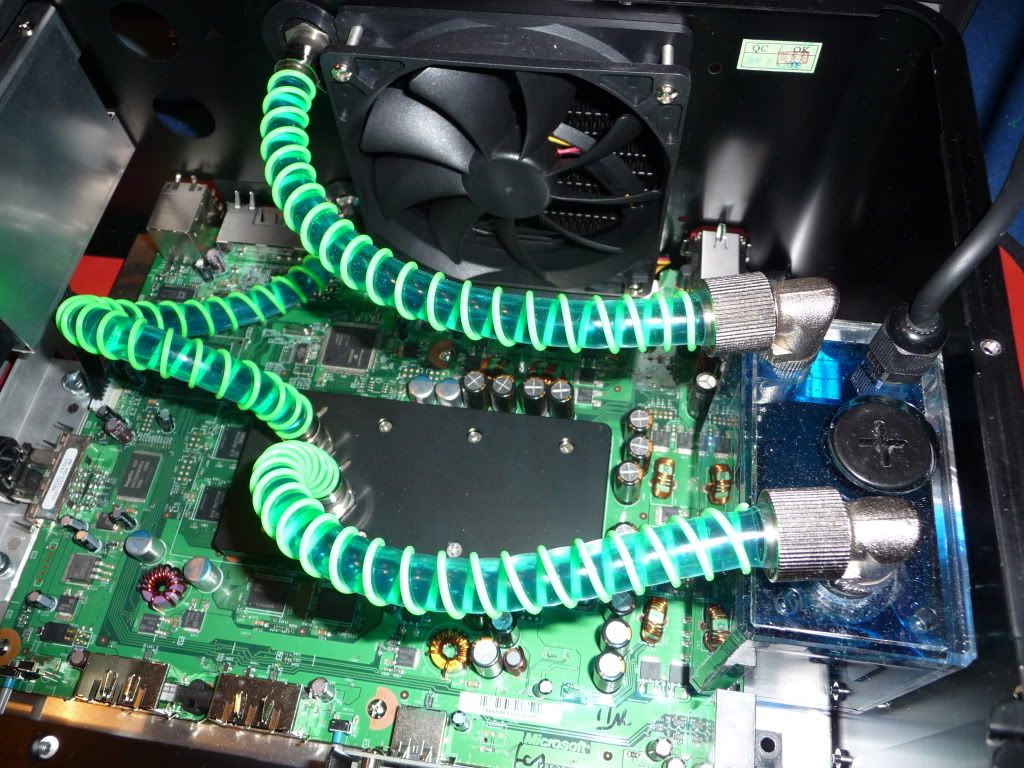 Could really do with some suggestions. Otherwise i'm thinking about selling the whole lot, case, watercooling setup, 2 controllers and everything if anybody is interested?